Norpak are proud to introduce the latest innovation in auto-ID solutions technology, the Toshiba TEC BC400P Colour Inkjet Label Printer. This sleek desktop-sized printer revolutionises the way you print labels, offering exceptional performance and versatility.
Equipped with four independent ink tanks for Black, Cyan, Magenta, and Yellow, the BC400P ensures vibrant and precise colour reproduction. With a remarkable printing speed of 300 mm/second (11.8 ips) and a resolution of 1200 DPI, it consistently delivers high-quality images.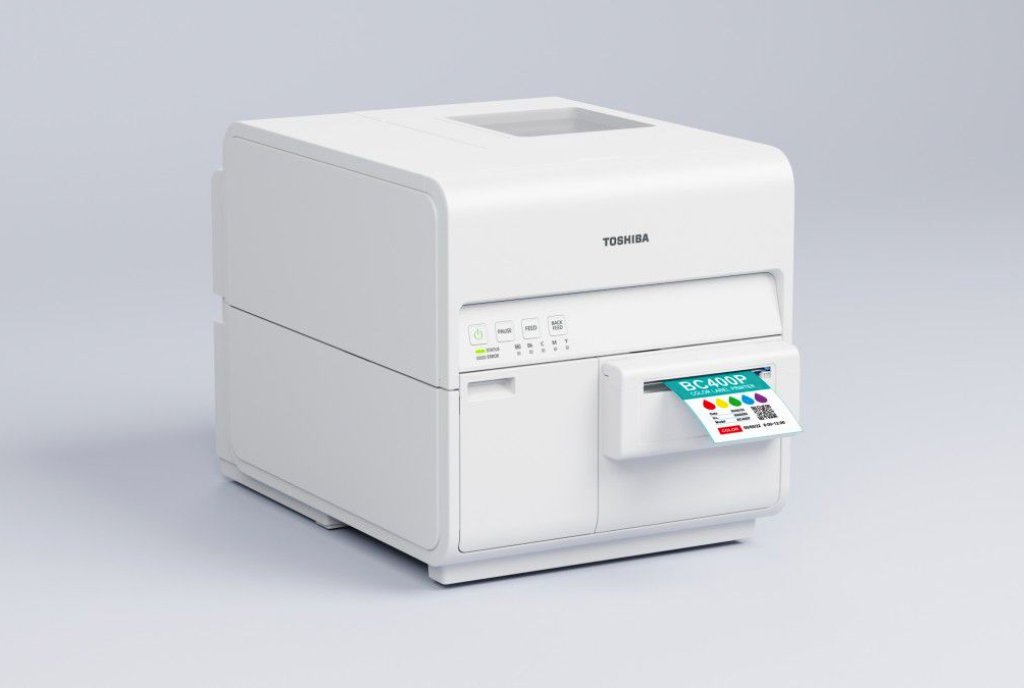 This model empowers you to streamline your label production with in-house capabilities, providing a cost-effective solution for all your printing needs. Take complete control of your on-demand colour labelling processes, ensuring efficiency and convenience.
One of the notable advantages of the BC400P is its use of pigment ink. This results in enhanced colour stability and long-lasting print results. Additionally, the prints exhibit increased resistance to fading when exposed to UV light, such as sunlight, and demonstrate remarkable smudge resistance in various weather conditions.
Key features:
Experience high-speed printing with exceptional image quality for all your in-house colour labelling needs.

Enjoy the flexibility to produce on-demand quantities and easily modify label information whenever necessary.

Benefit from cost-effective and durable colour labelling solutions suitable for a wide range of applications requiring variable content printing.

Leveraging Toshiba's unique expertise in colour printing, achieve the perfect fit for your specific colour labelling requirements.
Sectors and industries
Food & beverage - Create personalised and unique labels for short-run production, including fresh food labels, nutrition facts, shelf edge labels, and allergen labels.

Chemical -Generate GHS labels, warning signs, and safety labels.

Pharmaceutical & medical - Print specimen labels and patient IDs for healthcare settings.

Manufacturing - Produce individual labels for customised products.

Retail - Design and print shelf price tags, promotional labels, and product labels.

Hospitality - Generate tickets for events, entry passes, and more.

Wine & spirits - Customise short-run labels for wine and spirits products.